Botanical Pigment Dyed Crewneck
This botanical crewneck is the perfect way to show off your love for mushrooms and the outdoors! Look cool while you get in touch with nature!

Fabrication:

80/20 cotton/polyester blend 
Standard fit
Pigment Dyed
Please note: The pigment-dyeing process gives each garment unique character. Please allow for color variation in production and washing.
Care Instructions: Due to the nature of pigment dye, loose pigments may remain on the surface of the garments. We therefore strongly recommend washing these garments only with like-colored garments, as some of the pigment dyes may stain light or white colored garments in the wash cycle.
Washing the garments in cold water will reduce the possibility of staining.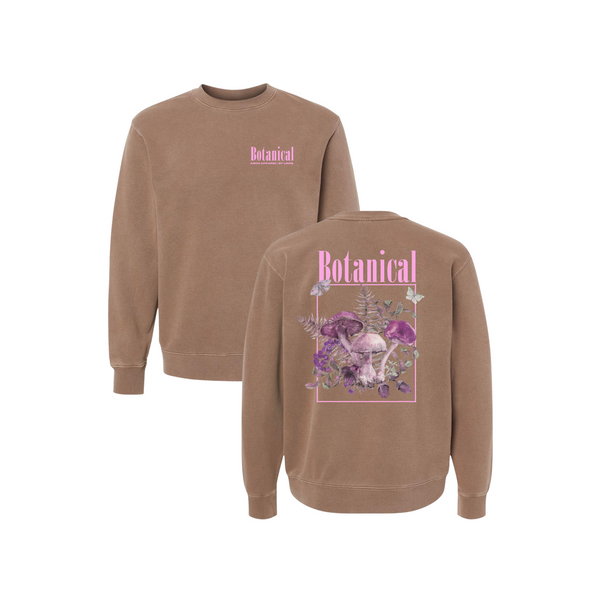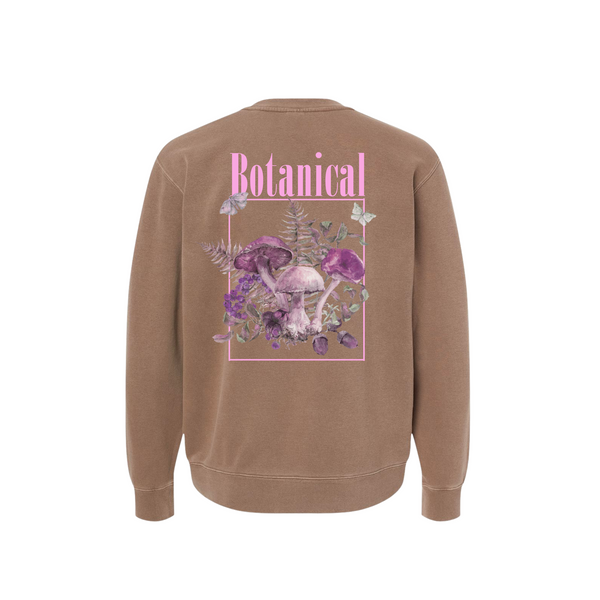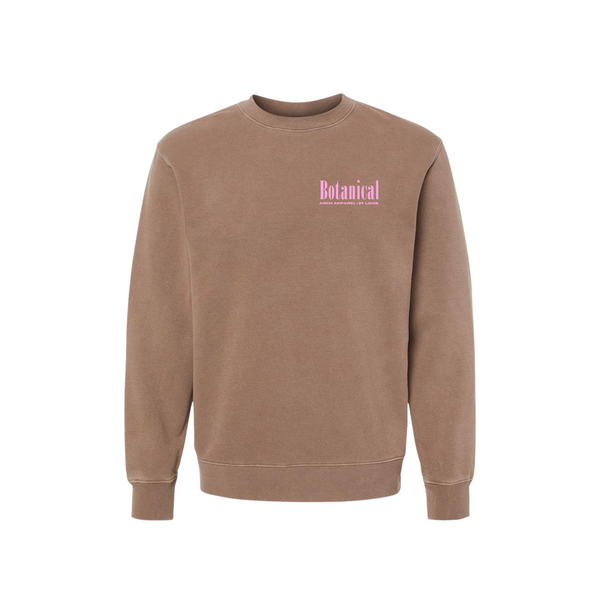 Great design and quality
I love this design and color scheme, and what makes it even better is the high quality fabric and stitching used